You are here
Teaching Kairos through Internet Memes
Primary tabs
Submitted by

sussman

on Wed, 10/02/2013 - 15:16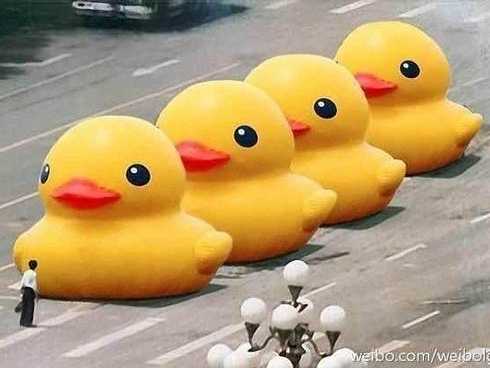 Brief Assignment Overview:
In this lesson, students in my visual rhetoric class, "The Rhetoric of Photography," look at internet memes in multiple contexts as part of our unit on kairos.
Pedagogical Goals - Rhetoric:
Pedagogical Goals - Literature:
Pedagogical Goals - Writing:
Pedagogical Goals - Digital Literacy:
Additional Pedagogical Goals:
I hope to instill a sense of the importance of contextualizing a source by using a medium students are intimately familiar with: internet memes.
Required Materials:
At minimum, this project requires a basic classroom media console (a projector and computer with an internet connection). Though, of course, with a computer lab classroom what would be homeowrk could be done in class. I also reccomend creating a class blog, such as Tumblr, for collecting students work so that they can easily share and discuss what they are doing with their peers.
Timeline for Optimal Use:
Full Assignment Description:
Before launching into this assignment, make sure students have done some basic reading on kairos for homework.
In this lesson, my goal is to use several examples to instill in students a sense of the importance of context. I want them to become more savvy to the ways in which media on the internet, and memes in particular, can be taken out of context. I'll narrate this lessonplan alongside each source used.
Before launching into this assignment, make sure students have done some basic reading on kairos for homework.
Homework reading for before or after this lesson:
This offers a basic overview of Dawkin's "meme" concept: http://www.smithsonianmag.com/arts-culture/What-Defines-a-Meme.html?c=y&...
An article on censorship and memes: http://rendezvous.blogs.nytimes.com/2013/06/04/censored-in-china-today-t...
Start off by showing students some basic internet memes and watch their reactions.
Possibilities include:
LOL Cat slideshow http://www.slideshare.net/jameswillamor/lolcats-in-popular-culture-a-his...
This excellent video of Dawkins reading a speech on the relationship between his theory of memes and internet memes: http://www.youtube.com/watch?v=GFn-ixX9edg
"ermagherd" youtube meme video http://www.youtube.com/watch?v=Ggl2voBzeS8
philosoraptor image: http://pinterest.com/pin/519180663262557384/ Or, Philosoraptor in video form: http://www.youtube.com/watch?v=ucoU0c5kvZw
Ask students: who do you think is the intended audience for the meme and why? What makes these photos funny? How do they exploit social values and cultural norms to create humor?
What kinds of arguments or assumptions are these making through humor?
Share this video of (now former) Sargeant Pike pepper-spraying UC Davis Occupy protestors at close range in November 2011. Ask them if any of them recognize the scene from the meme, or the meme itself? http://www.youtube.com/watch?v=3UgIEi86x2Q 
Use their responses to spark a conversation which suggests the consequences of severing a meme from its original history. Ask them why it's humorous. Ask them if humor can be an effective political tool, and whether this meme in particular is an effective political tool.
Then move onto the "Big Yellow Duck" article assigned for homework: http://rendezvous.blogs.nytimes.com/2013/06/04/censored-in-china-today-t...
Here is a link to the image: http://static.guim.co.uk/sys-images/Guardian/Pix/pictures/2013/6/4/13703...
Then, ask whether memes can ever be used to enhance the effectiveness of a message, agenda, or movement? And if so, how?
Share some memes which have a more serious or informative tone:
Feminist Ryan Gosling: http://24.media.tumblr.com/tumblr_mdq76gsMsq1r4vn34o1_400.jpg
Planned Parenthood: https://www.facebook.com/photo.php?fbid=10150843743739639&set=a.18947884...
Obama HOPE meme http://knowyourmeme.com/memes/obama-hope-posters
Ask them about their familiarity level with each of these memes and whether these memes work for them.
Then, either dismiss them to make their own memes at home and write a 1 p essay, or have them begin the meme-making process through a program such as memegenerator.com
Sometimes these internet memes can end up containing borderline-offensive or flat-out offensive content (to many the Davis pepper spray cop meme is highly offensive). I find students with the more questionable memes seem to provoke debate and work this out with their peers, which is why the blog and sharing is necessary. Rather than shying away from these moments, I try to encourage the students to build off of them -- to deepend their conversations about the importance of proper context
Suggestions for Instructor Preparation:
Create a platform for collecting images in advance, such as a class Tumblr. Familiarize yourself with the articles.
Instructions For Students:
Please read the following two articles:
Big Yellow Duck article: http://rendezvous.blogs.nytimes.com/2013/06/04/censored-in-china-today-t...
Reading on Memes (which paraphrases Dawkins): http://www.smithsonianmag.com/arts-culture/What-Defines-a-Meme.html?c=y&page=1
Assignment: Write a 1p double-spaced meditation on memes and history. You are encouraged to incorporate some conversation about the iconic photo you chose [earlier they wrote a 2pp essay on the history of an iconic photo] and your own thoughts and ideas on memes (you will turn your iconic photo into a meme in class on Tuesday, so think about what captions you might use, and what relationship texts and captions have with images). Do not merely summarize these readings. Provide enough background info. to provide context and demonstrate that you did the readings, but focus on your own analysis and original ideas. You must incorporate both readings in your journal entry.
Evaluation Suggestions:
Because visuals can be tricky to grade I award points mainly for a quality engagement with both articles assigned. I ask myself 1) Did they grasp the article and the basic ideas? 2) Did they apply these ideas succsesfully to their own photo? 3) Does their own meme reflect an understanding of things discussed so far?
Notes on Reception, Execution, etc.:
I start with the slideshow of LOLcats at the beginning of class (linked in description), before launching into a discussion and explanation of the divide between Dawkin's "meme" and internet memes. The presence of a familar and much-loved meme sets a positive and engaged mood for the rest of the class period. Depending upon when you are reading this, you might want to use a more current internet trend or meme.
Course Description:
From my syllabus for "The Rhetoric of Photography": "Our world is awash in digital images: we snap and share photos on Instagram, we post pictures of our friends on Facebook, and keep virtual albums on Pinterest and Tumblr. Because we increasingly relate to the world through photographs, it is more important than ever to pause and consider what photos are telling us. Images which might at first glance seem innocuous are in fact complexly persuasive. This course aims to put an end to passive scrolling by examining the rhetoric of images while making our own visual arguments."