You are here
Concession, Refutation and Rebuttal Through Amazon Reviews
Primary tabs
Submitted by

Grewe

on Sat, 11/15/2014 - 15:22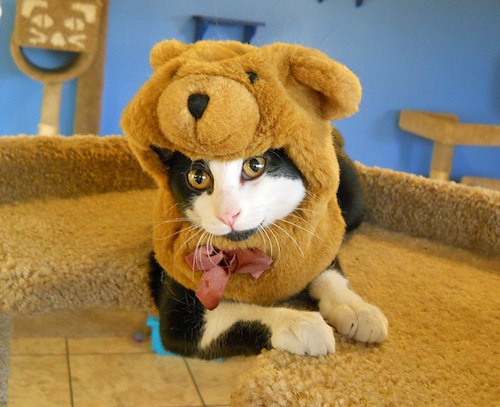 Brief Assignment Overview:
In this activity, students will use Amazon reviews of the Women's Sexy PhD Halloween costume to identify places where the authors concede, refute and rebut the idea behind the costume. They will then come up with their own Amazon reviews for a product, real or imagined, of their choice.
Pedagogical Goals - Rhetoric:
Pedagogical Goals - Writing:
Pedagogical Goals - Digital Literacy:
Required Materials:
Preferably, each student or at least each student group would have their own computer on which to read the Amazon reviews. Alternatively, a few students could bring in laptops or tablets to share with their groups.
Timeline for Optimal Use:
Full Assignment Description:
Go over the Rhetoric 306 chapter that discusses concession, refutation and rebuttal. Then, introduce the students to the "sexy" women's PhD costume on Amazon. Have them get into groups and read the customer reviews for the costume. They should identify which reviews use concession, refutation or rebuttal. In the case of refutation, they should identify the flawed rhetorical argument. After they complete this task, discuss their results as a class. Then, have them work individually to write their own reviews of whatever product they want, using either concession, refutation, or rebuttal in their counter arguments.
Suggestions for Instructor Preparation:
Prepare a powerpoint of the chapter discussing concession, refutation and rebuttal.
Instructions For Students:
Have the students get on their computers and look up the "sexy" women's PhD Halloween costume on Amazon. Then, get into groups and identify concession, refutation and rebuttal in the reviews of this product. After you've done that you will discuss your findings as a class. Next, you will be writing your own Amazon reviews of whatever product you'd like, using elements of concession, refutation, and rebuttal.
Notes on Reception, Execution, etc.:
My students really enjoyed reading the witty Amazon reviews of the costume. Some were inspired by the sarcastic concessions and rebuttals and modeled their own reviews after those they had read.
Course Description:
This is for use in the Rhetoric 306 class.